Welcome
 'Pupils flourish at Newcastle Bridges' - Ofsted
Welcome from the Acting Executive Headteacher, John Hallworth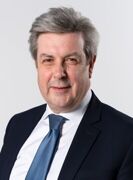 Hello, and thank you for taking the time to visit our website. I wish to offer you a warm welcome and hope you will find this introductory information about Newcastle Bridges School helpful in your search.
Our school is a multi-site alternative provision academy within Prosper Learning Trust. We are proud to be part of the Prosper family with its core vision and values being reflected in our daily work. The children and young people we serve are referred into hospital or mental health provisions from regional and national services. We offer excellent educational opportunities to pupils whose education has been interrupted by mental or physical ill-health or school phobia. Our young people are provided with access to a full-time, broad and balanced education tailored to their own individual needs and abilities, including support to reintegrate back into a mainstream school setting when ready, or preparing them for the move into further education.
Our school is made up of a diverse range of settings, many of which are integrated into NHS provisions. These settings are widely recognised for their expertise, both regionally and nationally, not least by Ofsted. Staff at Newcastle Bridges School work in partnership with health staff from all of the regional NHS Foundation Trusts to provide our pupils with the care, experience and educational inspiration that they may have struggled to gain elsewhere. Pupils here tell us they've found a dedicated and caring team of staff who create a safe and secure environment in which to continue their learning.
It is a genuine privilege to be part of an organisation that devotes itself to improving the well-being of young people, many of whom have faced, and we are supporting to overcome, challenges that most of us never have to experience. I get to work alongside talented, conscientious people; teachers, health care professionals and all those who support them, and witness first-hand the drive, commitment and expertise they bring to their work on behalf of the young people in our care.
I trust and believe that you will find the same dedication and passion if you should choose to entrust us with the care and education of a young person you love.
On behalf of all at Newcastle Bridges School, thank you for reading this. Please look at the additional details available on-line here, but don't hesitate to contact us if you wish to know more.
Welcome from the Head of School, Kevin Stafford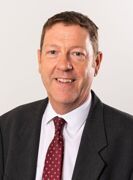 It is an honour to be the Head of School at Newcastle Bridges School and to be part of Prosper Learning Trust, where young people are at the heart of everything we do.
Newcastle Bridges School is a multi-site school that meets a huge variety of complex pupil needs and strives to ensure that its students, no matter what difficulties they face, are not disadvantaged in any way with regard to their education and future opportunities.
We provide a holistic, child centred education that encourages pupils to aim high and our school team are highly skilled in helping them to achieve their ambitions.